I've booked my airline tickets & my hotel. I'm going to the ACA Conference this year for the very first time March 12-15.
What I want to know is: are YOU?
In the past, we've had some fun Beginning Counselor groups meeting up there!
Check it out - ACA 2011!
Tony & Earl (who was the awesome photographer of the trip...)
Only one problem... (big pout)....I didn't get to be there with you!!
Okay, I know it's not all about me (despite what you may think that I think) but I'm seriously excited about meeting some of you that I've known virtually for MANY years in person for the very first time. We HAVE to make a big deal of this.
Not only is this my first year attending, I'm also honored to be speaking at the Waiting List Only series (find my talk on page 19 of the brochure, with full credit to the conference resource page.) I'll be speaking at 4:oo PM on Friday the 13th. Good thing I'm not superstitious....
I think it would be fabulous for us to take this opportunity to get to meet each other as a community.
Why? Because:
Although we've talked online, many of us have never met in person.

We're already going to be there (many of us) and how often will we have that kind of opportunity?

You may not already know anyone you're going with, and regardless, even if you DO know someone you're going with, you likely won't attend every session with the same person or group. It's a lot more fun at these big events to have people you know already to sit with at sessions or talk with at the social events....and engaging as a community gives us those connections.
Do you think that's a good reason to want to connect at the 2015 ACA Conference? I do!
I have a few ideas for a plan for us to connect, but it's not all up to me! I want to know what YOU would like to do re: spending time with the Beginning Counselor community.
Here's some options:
1. Have a dedicated social event unofficially in one of the local restaurants/shops. Big challenges with that plan are times and reserving a spot of the right size. We'd have to all RSVP, and we'd miss an official ACA event most likely if we were to do that. I'm open to that, but I'm thinking a simpler solution would be:
2. Create a connection system where we can find one another at all the major events (and even some of the minor ones.) We designate a certain area to sit together and connect, and/or find each other throughout the conference by all adding a special signifier to our ID badge, tote bag, etc.
By signifier, I mean:
I can create a printable image to put on our person.

We can all tie a

green

piece of yarn or ribbon on our badges so we know we're fellow Beginning Counselors.

(This might be my favorite...)

Or, there's always a red rose tucked inside a copy of "Pride & Prejudice." (Not a real option...)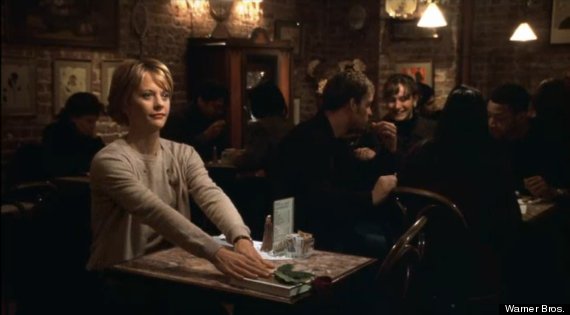 Or was she too prejudiced and Mr. DARCY was too proud?
A third option is to do nothing at all, and just see if we run into one another, period. I have to say that's not my preference, because I would really like the chance to shake your hand and say thanks for reading the blog and being a member of the community for all these years - whether you've just joined recently OR you've been a member since the very beginning.
However, I'll judge if you feel the same way by your response below.
If you do NOT want to have any kind of meetup organized, or identify yourself or others as a Beginning Counselor at ACA, then don't respond at all. I'll be bummed, but I will totally understand.
But if you ARE going to the ACA conference and would like to connect with other Beginning Counselors, I'd ask you to share your preference with me by commenting below:
Just copy this phrase & paste: "I'm going the ACA Conference and I'd like option [insert 1 or 2]." If you have any other ideas for our meetup plans, feel free to write them in the comment section as well.
All you need to do is select option 1 or option 2 and comment about it in the comment section below. Please take just a minute here to let me know what you think! I'd really appreciate it.
Hope to get a chance to see you in March!