April is Sexual Assault Awareness Month. Did you know that every 2 minutes, someone is sexually assaulted? That one in 6 women have experienced an attempted or completed rape? That means a great majority of the clients we see in our offices will be survivors of sexual assault or abuse. It is our duty to educate ourselves as to the reality of their experiences. This month, we will be focusing on increasing our therapist competency in the area of sexual trauma recovery.
This video starts out the month by explaining the reality of what the sexual assault and abuse survivor experiences when they are considering reporting sexual misconduct to law enforcement, seeking medical help, or pursuing legal action against a perpetrator.
You think you know what the reality is? You have no idea. Watch the video to find out.
Next week, we will discuss Words That Oppress, Words That Heal: The Power of Language in Sexual Trauma Therapy.


Support Sexual Assault Survivors!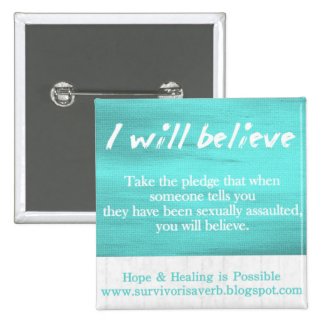 Survivor Advocacy
by
SurvivorIsAVerb
Profit from each purchase goes to support counseling, research and advocacy. Show your clients you believe in their stories while while contributing to survivor healing!